Grants are made to tax-exempt organizations and institutions in our service area that have received a 501(c)(3) classification from the Internal Revenue Service.
Consideration will be given to proposals that contribute to the betterment of our community. Proposals with the potential to achieve significant results with a moderate amount of grant money are most favored by the GLCF Distribution Committee and the GLCF Board of Directors. Needs served are broad in scope and include human services, education, health, the arts and the humanities.
Grant decisions are made with our area's unique needs in mind. Resources such as the Community Health Needs Assessment are reviewed and taken into consideration.

---
What Are The Deadlines?
Organizations need to submit the grant application to be received in the GLCF office by 4:30 p.m. on March 15 or September 15 for consideration by the Committee. Those postmarked before the deadline but received after the deadline will not be accepted. If the deadline falls on a weekend or holiday, the applications are due on the next business day.
Applying organizations will be eligible for one grant within the GLCF's fiscal year (July 1-June 30).
Grants awarded from the September 15 deadline will be announced in December. Grants awarded from the March 15 deadline will be announced in June.

INCOMPLETE APPLICATIONS WILL NOT BE PROCESSED.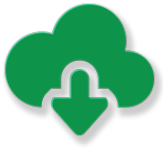 Grant Application Procedures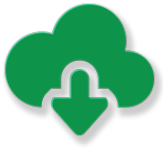 Print Information Form For Grant Applicants or Apply Online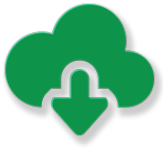 Summary of Program Outcomes or Complete Online Form
Priority is given to projects which:
Provide innovative responses to community needs;
Are likely to make a difference in the quality of life of a number of people;
Address prevention as well as treatment;
Develop self-reliance, character, leadership and self-esteem;
Promote volunteer involvement in and commitment to community needs;
Help nonprofits manage themselves and their finances more effectively;
Reduce duplication of services and encourage cooperation; and
Help the disadvantaged.
Generally, grants will not be made for:
Routine operating expenses;
Individuals;
Services primarily supported by tax dollars;
Religious organizations for sectarian or religious purposes; and
Reducing previously incurred deficits.
If you have any questions, please contact the GLCF office at 434.845.6500.
---
The late Robert E. Plymale created the Plymale Foundation in 1963. In 2009, the Plymale Foundation became a donor advised fund with the Greater Lynchburg Community Foundation.
The Plymale Foundation Fund's Charitable Donations Committee determines grant distributions twice annually, in the fall and in the spring. Funds available for grants are approximately $40,000 annually.
Support is awarded to 501(c)(3) organizations for projects including, but not limited to, social welfare, children's needs, healthcare, and education in Campbell County, Virginia as well as the City of Lynchburg, and the counties of Amherst, Appomattox, and Bedford.
The Foundation is interested in supporting primarily activities and functions including, but not limited to, social welfare programs, healthcare and on a limited basis, funding for special education projects.
The primary endeavor of the Foundation is to fund special projects and generally does not support operating expenses or capital projects.
Funding is generally limited to organizations located in Campbell County, Virginia and the surrounding area.


Guidelines:


An organization that has received funds should not reapply for one calendar year.
There is no application form, but applicants must provide:

Name/mailing address/website/phone number of the organization, and the name/phone/email of its primary contact.
One (1) copy of the IRS ruling stating that the applicant is tax exempt and is not classified as a private foundation within the meaning of Section 509 of the Internal Revenue Code.
A description of the project, not exceeding two (2) pages, and the amount being requested.
Financial statements relating to the project and/or the applicant.
Five (5) copies of the request.


Requests should be
mailed or delivered
to The Greater Lynchburg Community Foundation, 1100 Commerce Street, Lynchburg, VA 24504 by
April 1
for spring cycle or
November 1
for the fall cycle.