One of our goals is to instill in our youth the awareness of our community needs and the desire to be active in our community by means of volunteering and philanthropy. The Youth Philanthropy Council (YPC) does just that.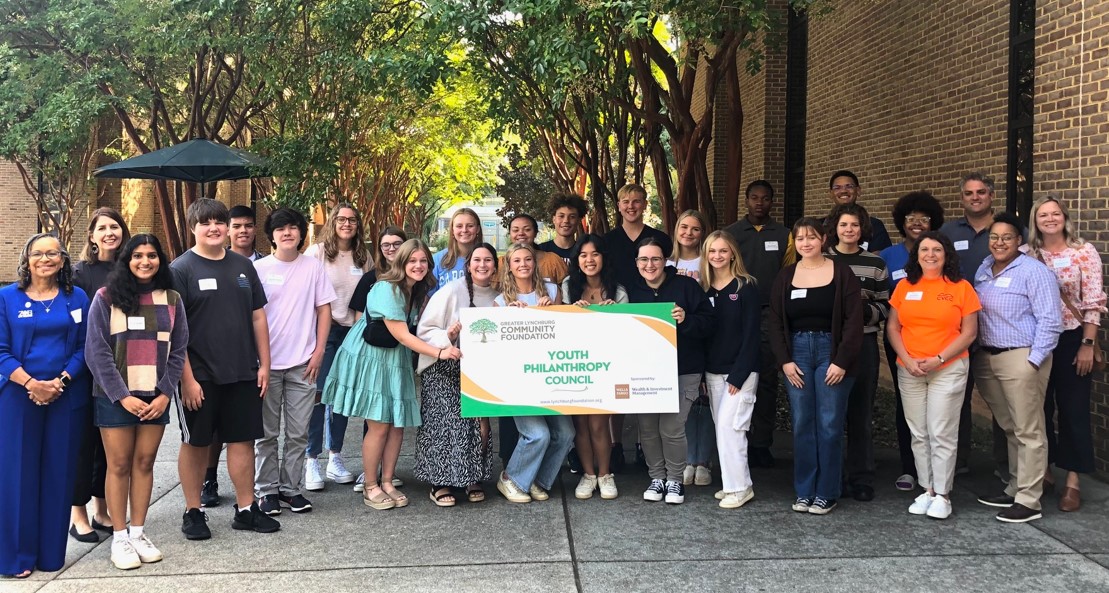 Seniors from high schools within our service area serve for one year on the Youth Philanthropy Council of the Greater Lynchburg Community Foundation. Students are nominated to this program by faculty and staff of their respective school.
They are responsible for granting $10,000 or more to a deserving local charitable organization that services the needs of youth in our area.
Typically, two separate grants at $10,000 and $5,000 are available.
Nominations are accepted between April 1 - May 1.
The YPC is supervised by an adult advisory committee and meets periodically throughout the school year. The students review grant applications, rate the applications, perform site visits of the top applicants and prepare presentations on these applications. From this process, a final vote is taken to determine which agency will receive the grant.
In the spring, a formal presentation of the grant check is made to the winning agency at a closing awards ceremony.
This program is a win-win situation for our youth and our community; our youth obtain an awareness of their community and its needs, and a local charitable agency receives necessary money to continue their programs!
If you are a non-profit agency that serves the needs of youth in the Greater Lynchburg area, please see the Youth Philanthropy Grant section to learn more about this competitive grant.
The 2023-2024 Youth Philanthropy Program is proudly sponsored by Wells Fargo Wealth & Investment Management.