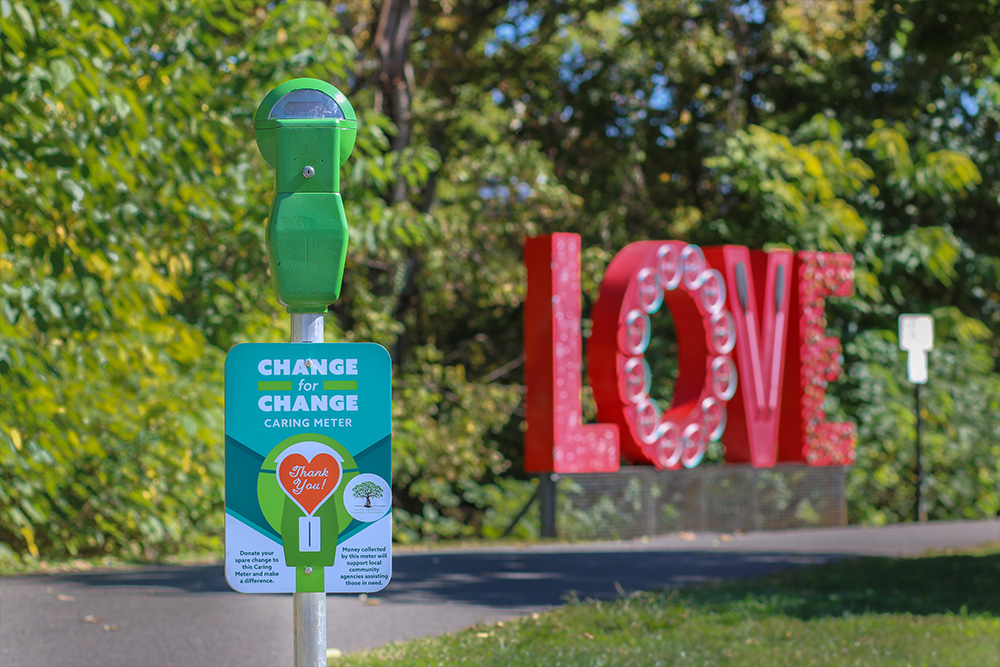 Change for Change has a New Home: United Way of Central Virginia
In 2020, community volunteers Peggy Nolley and Libby Fitzgerald, with the help of the Greater Lynchburg Community Foundation (GLCF), as well as the City of Lynchburg and others, placed repurposed parking meters in strategic locations around Lynchburg. These meters were marked as "Change for Change Caring Meters."
Ever since, coins added to the machine have been collected periodically and matched by corporate donors. All proceeds go to deserving local nonprofit organizations.
The goal of the project is simple: to bring positive change to those who need it most in Lynchburg.
In February 2023, with the program successfully incubated, the Change for Change moved to the United Way of Central Virginia for fiscal management.
"I am thankful for Libby and Peggy's vision for this unique program," said Kathryn Yarzebinski, President and CEO of the Greater Lynchburg Community Foundation. "Their diligence, together with the generosity of donors and the corporate partners, has resulted in significant support raised for local nonprofits doing impactful work right here in our community."
Although Change for Change is now under the fiscal management of the United Way of Central Virginia, the meters remain available to accept coins in their same locations.
How To Make a Gift
It's simple! Drop your spare change in the meters as you see them. Encourage others to do the same! Whether it's just one penny, or a pocketful of change, any little bit helps. QR codes are placed on each meter — just scan it to give your gift online at any time!
Where Do Donations Go?
All of the money collected from the meters is gathered and donated to local nonprofit organizations. Funds collected through the meters are also eligible for a corporate match from participating businesses.