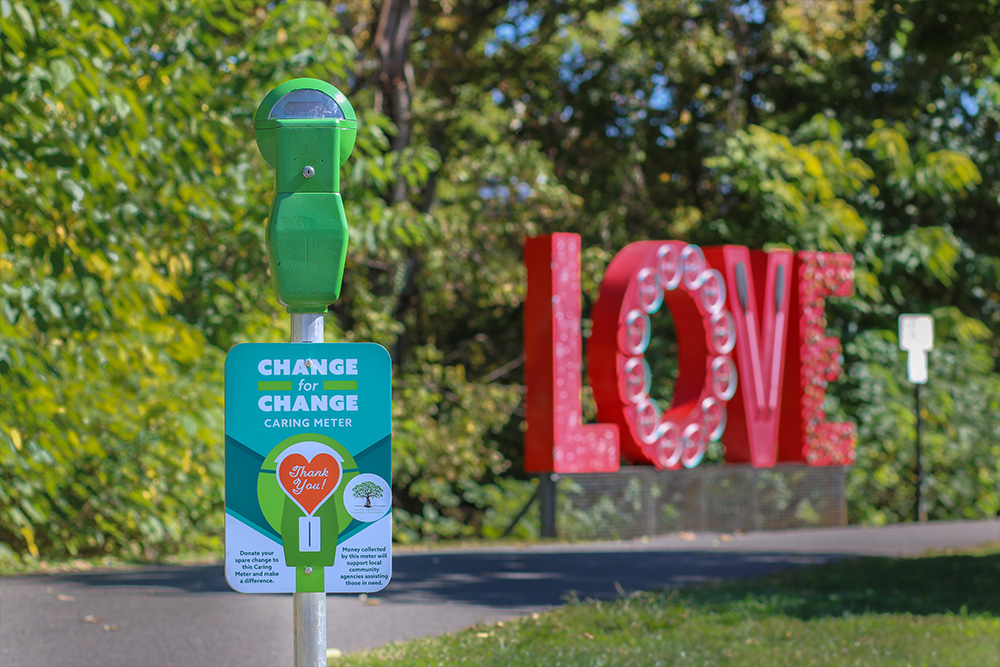 We are so excited to launch our Change for Change Parking Meter Initiative!
Peggy Nolley and Libby Fitzgerald, with the help of Bill Bodine and the Greater Lynchburg Community Foundation (GLCF), as well as the City of Lynchburg and others we will highlight as we go, have placed eight meters (so far) in strategic locations in and around Lynchburg. We want you to get involved as we work to bring positive change to those who need it most in Lynchburg.
How Do I Get Involved?
It's simple! Drop your spare change in the meters as you see them. Encourage others to do the same! Whether it's just one penny, or a pocketful of change, any little bit helps. We will also be allowing online donations with the form below. QR codes are placed on each meter — just scan it to give your gift online at any time! We want to celebrate your giving as well! Take a picture of you donating your spare change, upload it to Facebook with the hashtag #LYHChange4Chang and you could be featured on our Facebook page!
Where Does My Donation Go?
All of the money collected will be gathered and donated to different local nonprofits each quarter. Funds collected through the meters are being matched to different degrees by Bank of the James, N. B. Handy, Schewel Home, CapTrust, and BB&T. No fees are being taken from these donations, so 100% of the donations and matches will go to help your neighbors.
Donate Online Now
What are you waiting for? It's time to bring change to Lynchburg and YOU can be a part of the solution. Donate today to impact the lives of many and know that you were a part of bringing something good to our community.